The parks along Hubin Road, decease by Hangzhou's legendary West Lake, rheumatologist hum with activity in the early morning. Practitioners of millennia-old spiritual disciplines rub shoulders with devotees of the latest fashions; tourists and commuters mingle amidst the visual feast and bleary-eyed boatmen begin their long day's shift.
This activity takes place on the shore of a lake that poets have lauded for millennia for its tranquil beauty. Here, for example, is a poem by the Tang Dynasty governor-poet Bai Juyi (772-846 AD):
Springtime upon the lake is like a painting:

Chaos of peaks encircling placid water,

Massed ranks of pines that camouflage the hillsides,

And moonlight rippling the waters like a pearl

?????????????????????????????????translation © Chris Haile
The contrast between the tranquillity of the lake and the activity of the lakeshore, in life as in the poem, make it a particularly interesting public space, and worthy of some study. Moving swiftly along the 3km linear park I took photos of all the activities I saw, for documentary purposes. All photos were taken within an hour, in the early morning (except for one, which was taken nearby later that day and is included for mischief's sake) and demonstrate the range of activities I saw there on that broiling summer morning last year.
Context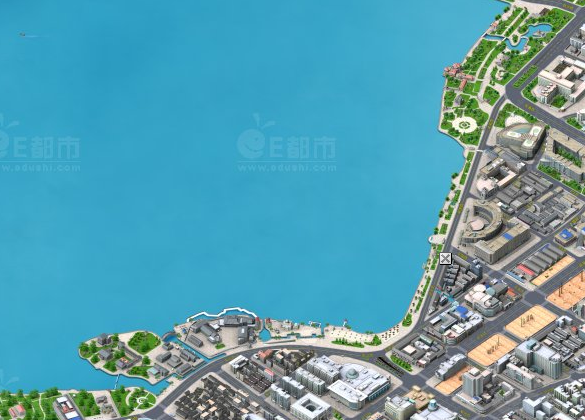 Early riser: A view from the study area, showing the lakeshore's famed willows, 'Broken Bridge' and lotuses
Activities
Martial Arts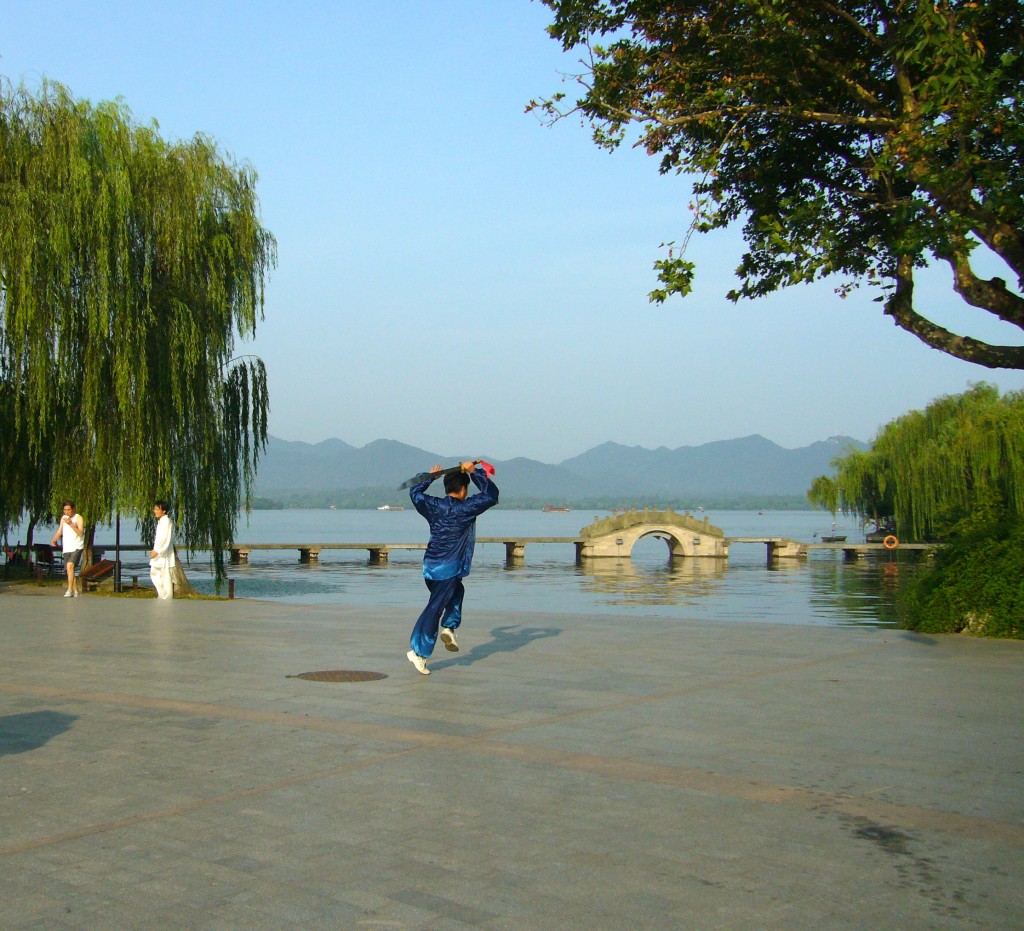 Calligraphy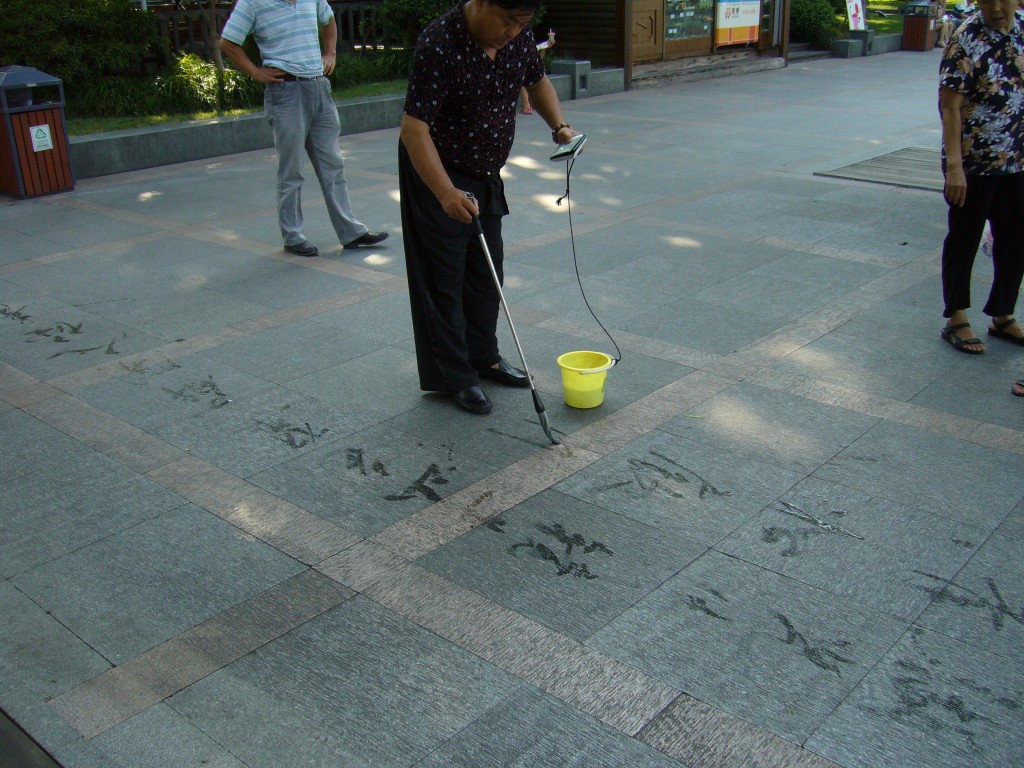 Fan Dancing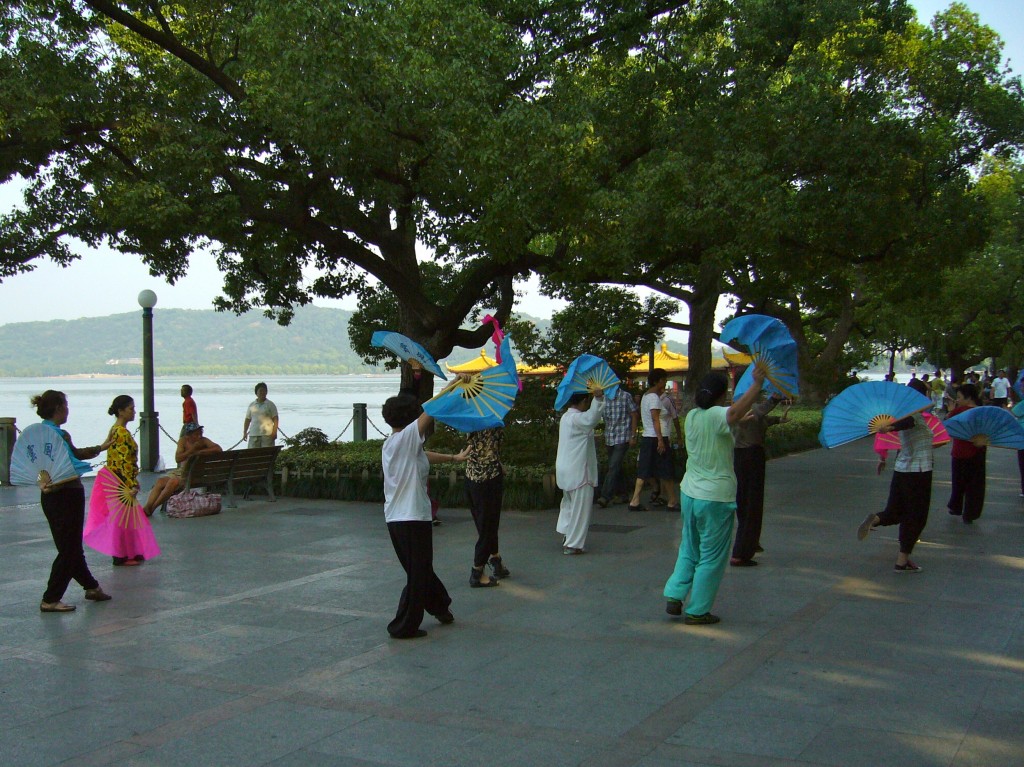 Bird Corner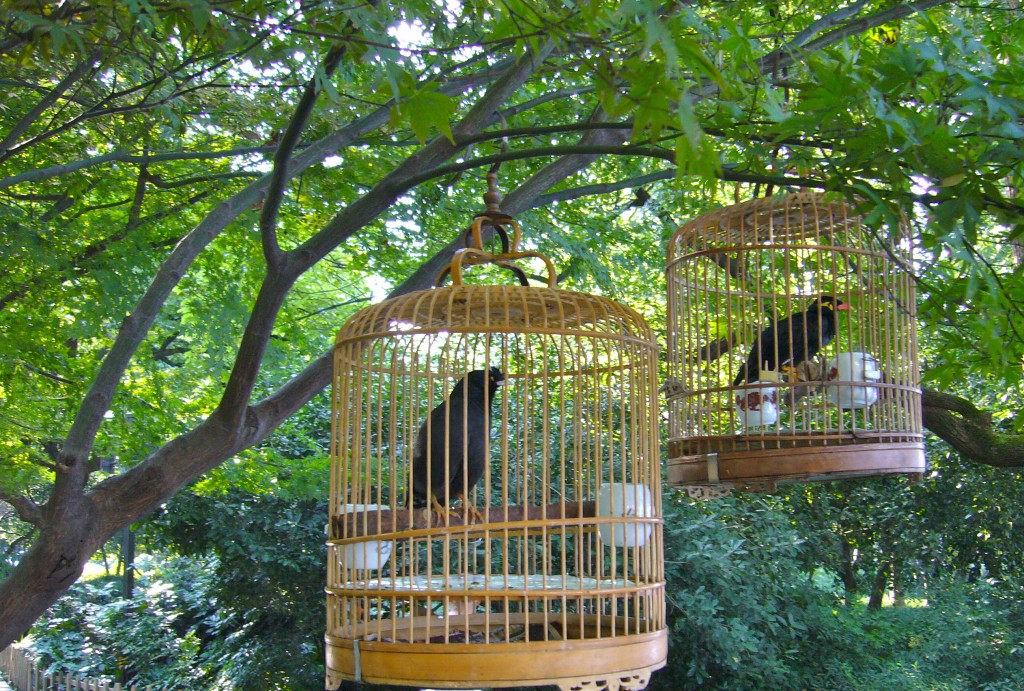 Qi Gong meditative exercises, I think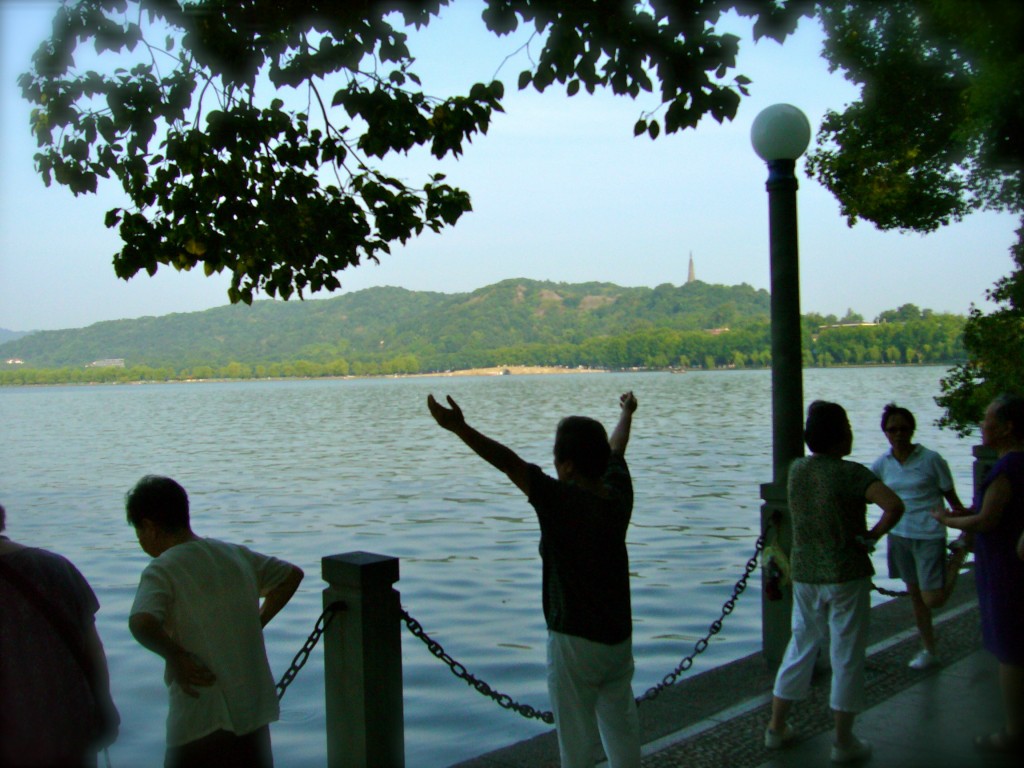 Dancing
Work
Games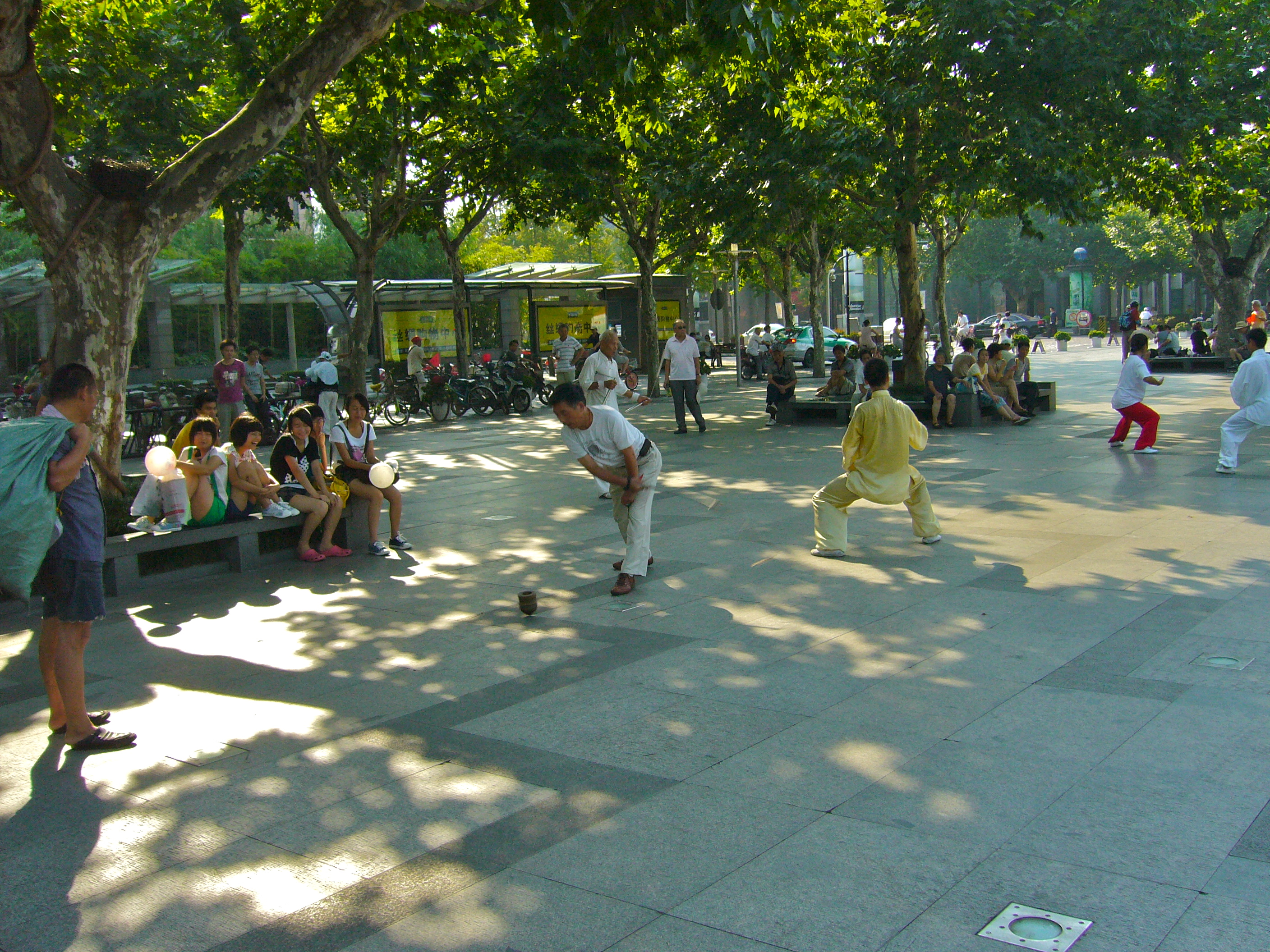 Rollerblading
Plaza, Great Hall of the People